Fully Funded Leadership and Management Training Available from Access Training
Lisa Smith (ACMA), Chief Financial Officer at Bishop Wilkinson Catholic Education Trust recently undertook some fully funded training through the North East Workforce Skills programme with Access Training.  Below is an interview with Lisa, where she explains her experience.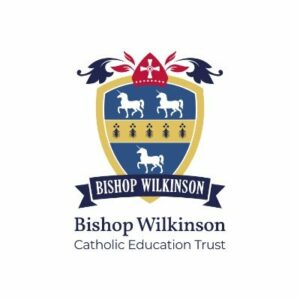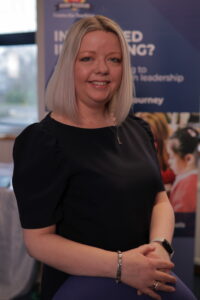 Why did you choose Access Training?
Bishop Wilkinson Catholic Education Trust (BWCET) are a Multi Academy Trust and we have been working with Access for around 12 months now.  Access are the Trust's preferred partner for apprenticeship delivery in several operational areas.  In my Finance Team, I have five staff members completing apprenticeships in Finance across both Level 2 and Level 3 Accounts, three of whom are new apprentices sourced by Access. Having worked with Access for our apprenticeships, when the ESF courses were introduced to us I was keen to get onboard and enrol.
What training have you accessed?
I attended Leading Teams and Managing Performance followed up by Coaching and Feedback.  Both courses were delivered as bespoke sessions for BWCET and everyone found them both engaging and relevant.
In terms of accessing the ESF funding through North East Workforce Skills, how easy was that process?
There was some form-filling at the start and end of each session but nothing too onerous!  Other than that, Access arranged everything on our behalf.
How have you benefitted from the training?
I am relatively new to leading a team and have limited experience of carrying out performance management, so this aspect of the training was particularly relevant for me.  The insights into team dynamics were really interesting and made me think about how this aspect and the other management techniques introduced, could be applied.
Because the training was tailored to our organisation and we were discussing the issues we face on a day to day basis, we were able to come up with real life solutions and have seen the impact on our work straight away.
What did you like about the training?
Everyone commented after both sessions how much they had enjoyed it.  The role play elements in the 'Coaching' session felt a little uncomfortable at first but they were absolutely the right way to ensure we could put the theory and techniques into practice.  Daniel, our trainer in the Leading Teams module, was able to react to discussions throughout the session to ensure the content was highly relevant to the needs of the group, even adapting it at one point to cover an additional topic – brilliant teaching!
For further information on the courses available see: www.accesstraining.org/north-east-workforce-skills-programme.   If you would like to find out more about how your business could benefit from Access' fully funded courses please either call the Business Development Team on 0191 4904646 or email esf@accesstraining.org.